Given the nature of the many skeptics on the Internet, a common question that has risen is CleanMyMac safe to use? In short, our answer is yes, it is safe to use. In the remainder of this article, we will touch on why we have come up with this conclusion and further educate you on Mac cleaners and MacPaw's CleanMyMac X.
Why Do People Talk Negatively About Mac Cleaning Apps?
If you do some searches around the Internet, you'll see some Internet users on the various forums and message boards such as Reddit saying that Mac cleaners are a "scam", "virus" or "unnecessary." To some advanced users, I can see the argument of them being unnecessary, but the well-known Mac cleaners are not a scam or a virus. 
CleanMyMac Solves Many Routine Maintenance Tasks That Can Be Done Manually
A power user of the MacOS will likely already know how to troubleshoot a sluggish performing computer using built-in maintenance tools or manual commands via the terminal. However, this advanced user isn't the ideal target market for a software application like CleanMyMac.
For the average Mac users, the knowledge of manual maintenance tasks is very limited. Over time your Apple computer can get bogged down with junk like system caches, broken data files, user log files, mail attachments and unnecessary downloads. 
Proper Mac cleaners will be able to scan your machine, locate which files are unnecessary and taking up valuable resources and remove them with only a few clicks. While these things can be done in some cases for free the manual way, the time and effort of using something like CleanMyMac X makes the price justified in many cases.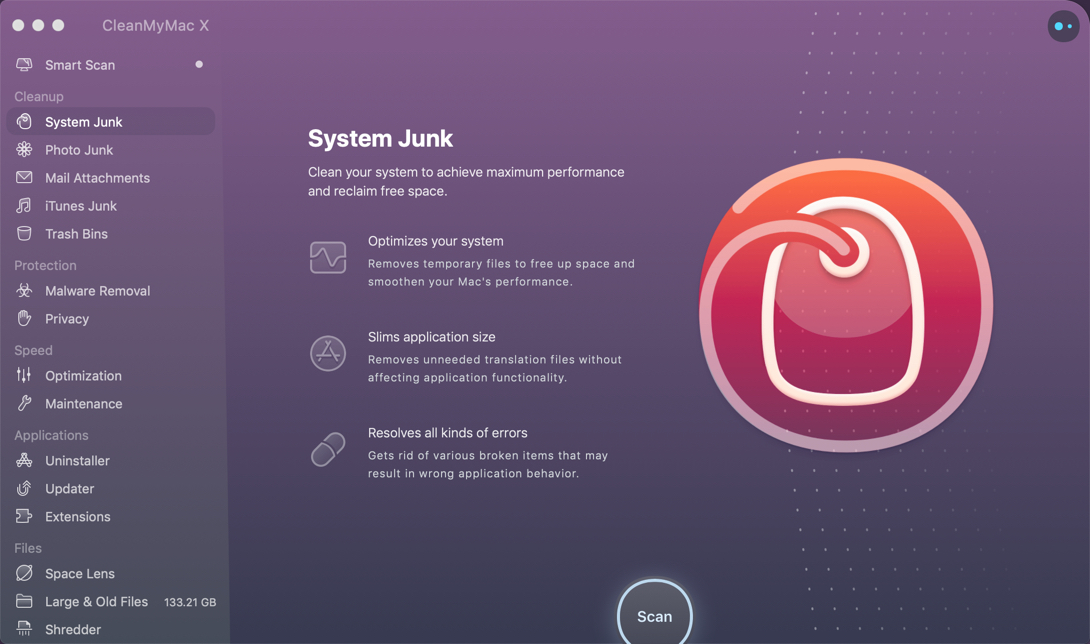 Some Mac Cleaners Have Experienced Malicious Copycat Attacks
If you are researching Mac cleaners, you'll likely find advertisements or mentions of MacKeeper, which is a competitor to CleanMyMac that has resulted in heavy criticism. Much of the negative comments are unwarranted by anonymous users on claims that aren't justified. 
For example, there are many people out there claiming MacKeeper is a virus with malicious intent and not safe. While MacKeeper isn't our recommended optimization software for Mac and their practices aren't always the most ideal, their intentions are genuine.
Why they have a bad reputation has to do with a few smaller factors such as aggressive advertising. However, the primary reason has to do with a copycat malicious software that disguised themselves as MacKeeper that resulted in many users confusing the two. This unsafe software was dubbed MacDefender but is the same as MacProtector, MacSecurity, MacGuard & MacShield.
How Does CleanMyMac X Ensure My Files Are Safe?
Since CleanMyMac scans and removes files it deems unnecessary, there is always a small risk that data it finds unnecessary yet could be useful to you. Unlike many other Mac cleaners, especially with free software like CCleaner, MacPaw has designed CleanMyMac X to be thorough yet careful with what it removes.
The way it does this is using a safety database that harnesses a long list of operational rules and exceptions to ensure that the software only removes unnecessary data. This database has been refined over the last seven years and is continually updated as MacOS changes over time.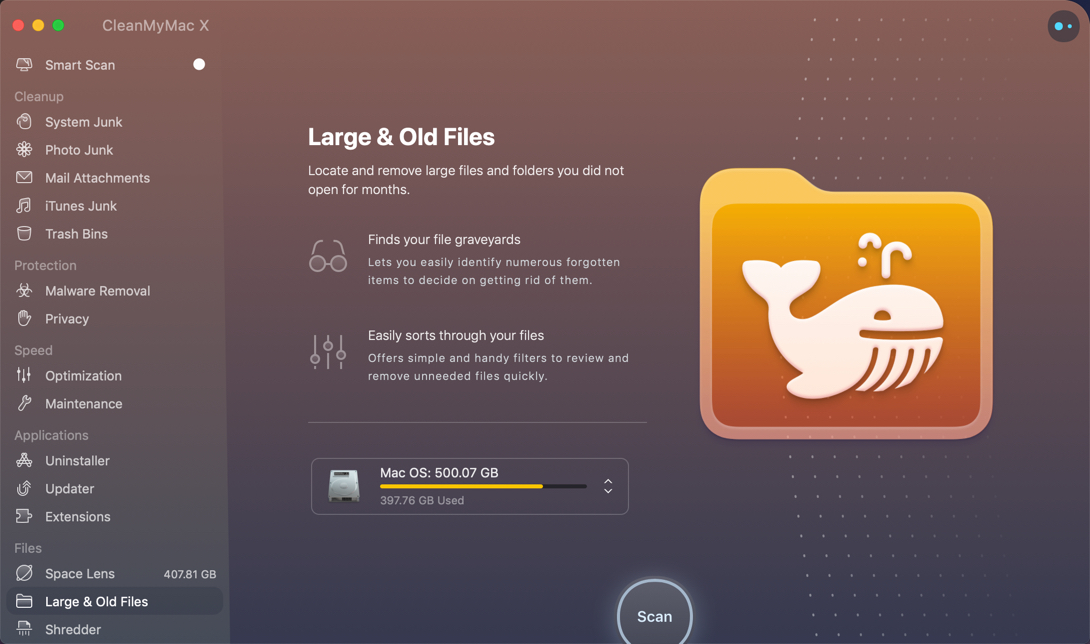 Beyond the safety database, MacPaw has designed CleanMyMac to utilize a smart notification system to identify what data is critical to the operating system or those important to the user. This means the only way you'll end up deleting critical files or necessary data with CleanMyMac X is through user error by actually bypassing the warning notifications.
With a free Mac cleaning solution like CCleaner, you will save a few dollars. However, you are much more susceptible to accidentally deleting important data, whether from MacOS or your documents. Paying a couple of bucks spread out over the year gives you peace of mind, safety, and a boost in performance that will ultimately save you money.  
So Should I Use CleanMyMac?
This question is entirely up to you and not something we can answer for you. Everyone's needs and budget are different so depending on whether those fall in line with what MacPaw's optimization software offers, you'll have to decide for yourself. 
What we can tell you is that CleanMyMac X is NOT a scam, risky, malicious, or a virus. The application is a legitimate and credible piece of software that is designed to aid Mac computer owners to help them reclaim resources that are bogging down their system over extended use.
One of the best elements of CleanMyMac X is that it offers a free trial that allows you to test the software before buying (500MB trial limit). You also have the option to sign-up for 7-days of full access to CleanMyMac X (with no cleaning limitations) via their affordable Setapp subscription ($9.99/month).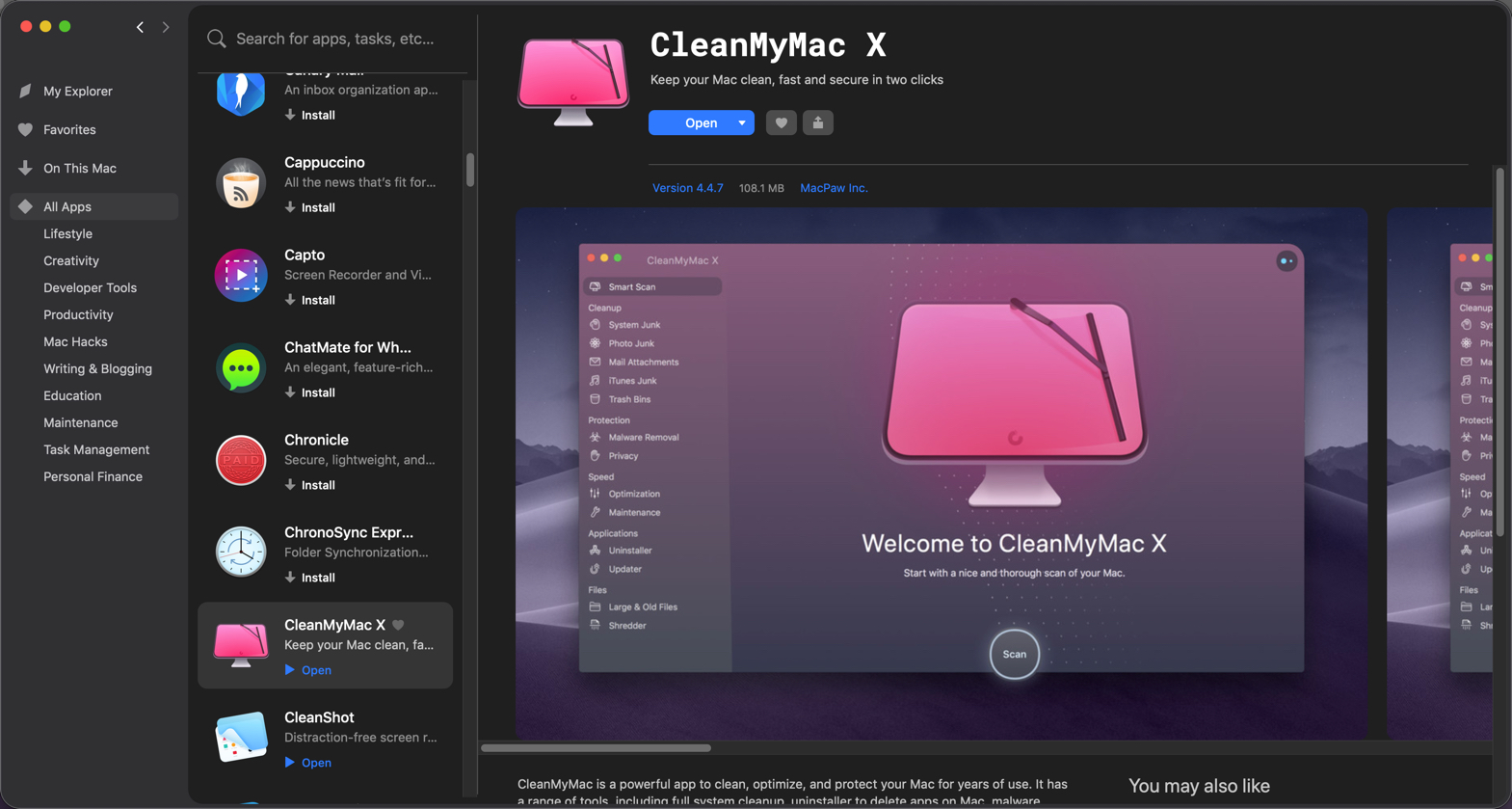 Despite being a "power user" of Mac with the knowledge and capabilities to carry out my own routine maintenance for my iMac and MacBook Pro, I still opt to utilize CleanMyMac X on both machines. The user experience is clean, well-organized and easy to carry out thus saving me time and convenience when compared to attempting to do it all manually just because I'm capable.