With the wildly successful rise of Fortnite, Epic Game's increased their company's net worth by several multiples as well as increased the fame and fortune of popular gamers like Ninja. The popularity of the title has expanded the world of eSports into the mainstream and among the youth who idolize popular Fortnite streamers and professional players.
Richard Tyler Blevins aka Ninja is a 27-year-old American Twitch streamer and influencer who lives in Chicago, IL. Ninja has been in the competitive gaming scene for over a decade now with his start being a professional Halo player then moving to games like H1Z1, PUBG and most recently, Fortnite. 
While Ninja was relatively successful in his gaming and streaming endeavors, his life changed dramatically with the success of Fortnite and its mainstream popularity. 
Part of this success and stardom came when Ninja was invited to play on stream with the rap and music mogul Drake of which 600,000 people tuned in to watch. 
Since the meteoric rise, Ninja has held the title for the most subscribers on Twitch at any given time and received sponsorships from companies like UberEats, RedBull and NZXT.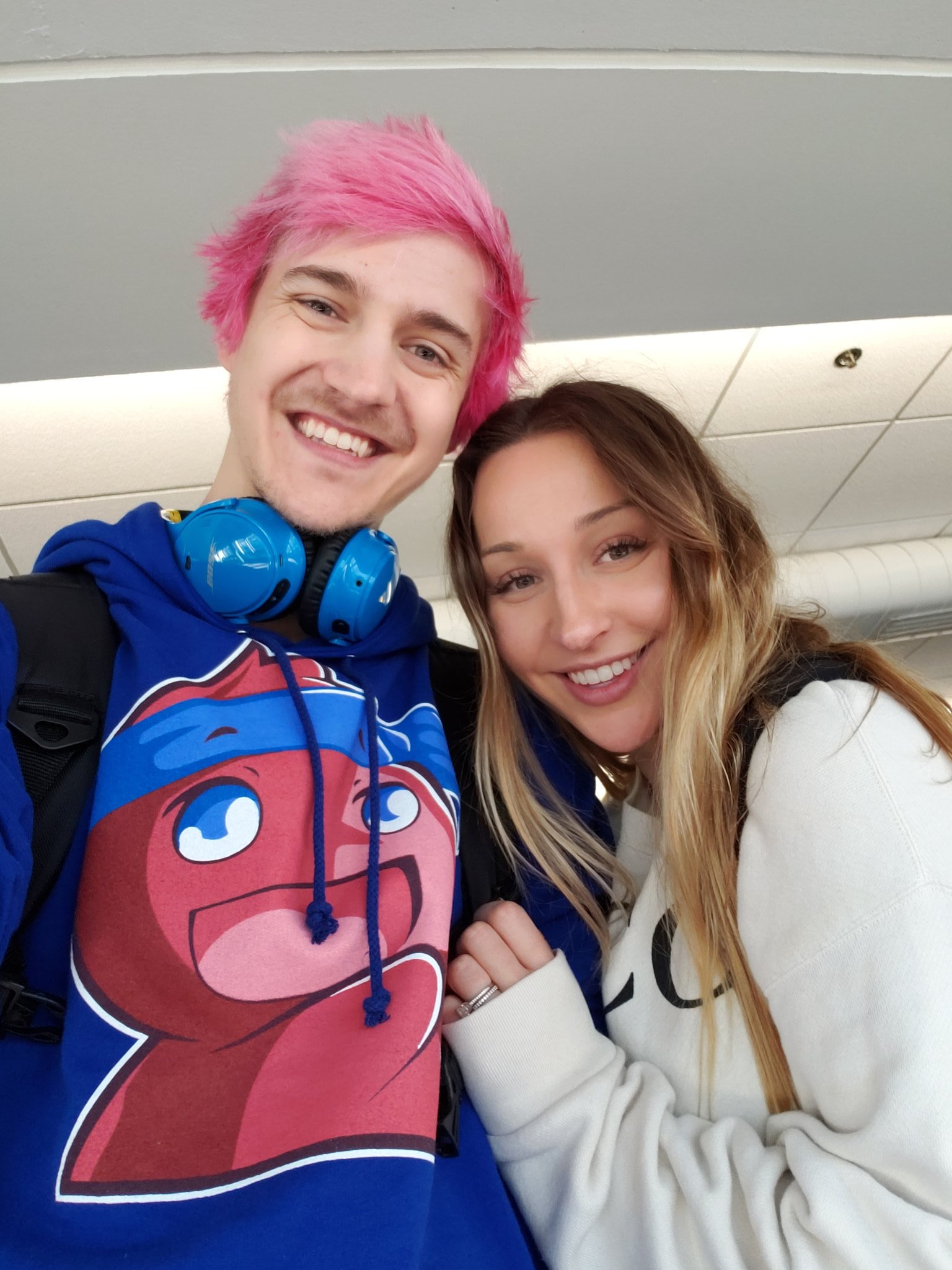 What Model Is Ninja's Headset?
Ninja's preference is for a pair of professional headphones over a gaming headset (unlike Tyler1). There are advantages and disadvantages to this approach of which we will get into this more in the next section. However, the sound quality is stellar coming from Beyerdynamic DT990 PRO headphones which is Ninja's headset of choice.
Ninja uses the 250 Ohm model in the grey color variant, but this won't work unless you have a DAC or amp to properly power these headphones. Ninja powers his headphones using the Creative Sound Blaster X7 USB DAC/AMP which is pricey but it gets the job done will without much complication.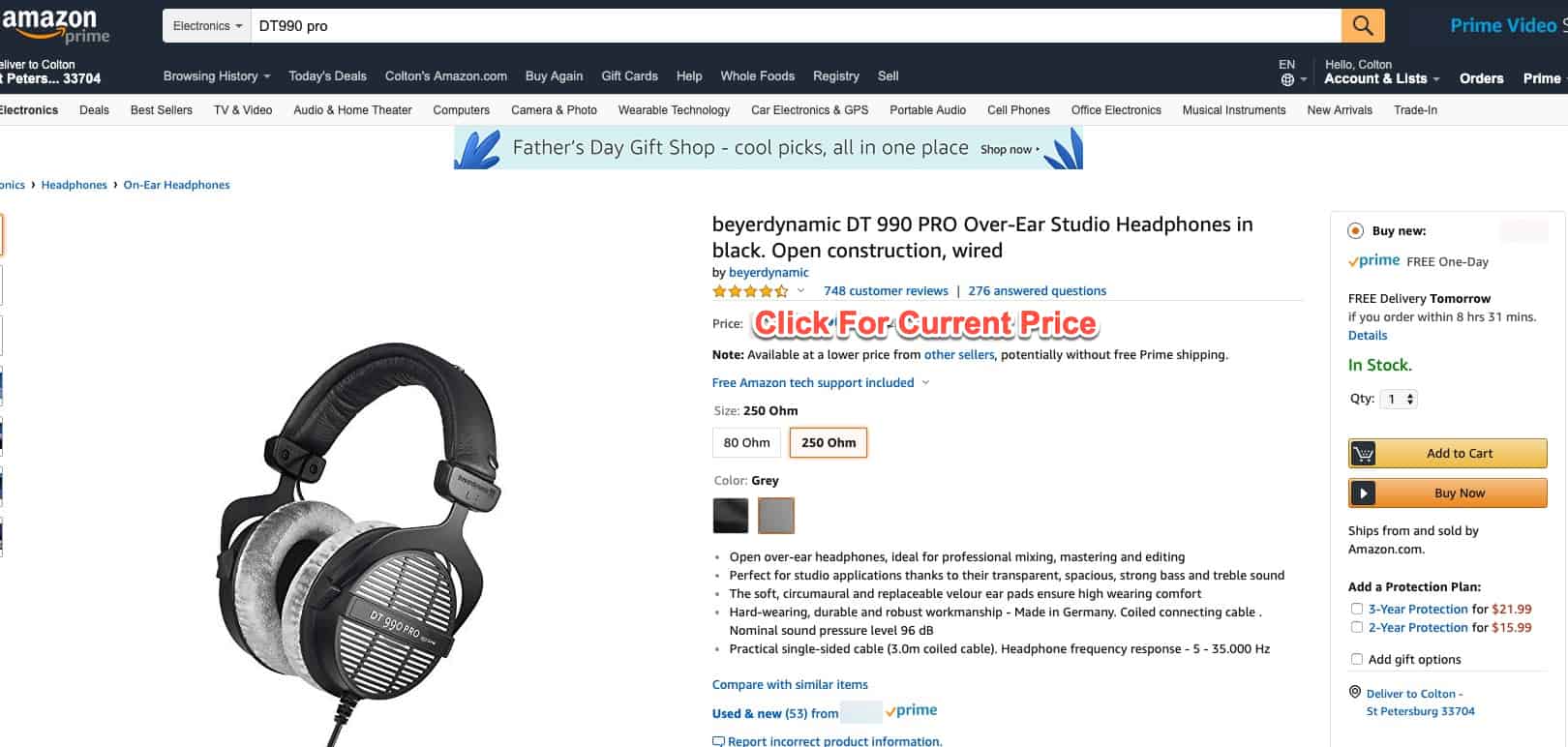 What Are The Technical Specs Of Ninja's Headphones?
The DT990 PRO from Beyerdynamic is a pair of over-ear studio headphones meant for professional music mixing, mastering, and editing. They offer an open-back design meaning you'll get the best soundstage reproduction. However, you'll experience enough sound leak that others may be able to hear your gaming noise in the same room.
In terms of construction, the headphones are made in Germany and offer a durable design with soft, circumaural velour ear pads that are replaceable. There is a single-sided 3m coiled cable with a 3.5mm native connection and 3.5mm to 1/4″ adapter included with purchase.
With Ninja choosing to use the Beyerdynamic DT990 PRO headphones over a traditional gaming headset, you get superior sound quality with hardware limitations and lack of an integrated microphone. This will require you to have a separate dedicated microphone in order to communicate in online multiplayer games like Fortnite.
For example, the 250 Ohm model he uses cannot be powered properly by your most computer's native soundcard. This complicated things as you'll need a DAC (aka digital to analogue converter) or amplifier to produce enough power to drive these headphones to proper audio levels.
If you wish to avoid this dilemma and still be as close to rocking Ninja's headset then you can purchase the 80 ohm version which have as high of sound capabilities, but have lower power requirements thus allowing you to directly plug in these headphones to your computer without any DAC or amp required.
Did this article help you identify what model is ?