Our team conducted over a dozen hours of extensive research and testing, we ultimately determined the best left handed gaming mouse is the Logitech G903. We ultimately chose this model due to its excellent optical sensor, customizable ambidextrous design and wireless charging capabilities (optional wired use available).
The runner-up model is the DeathAdder Essential (left-handed version) which was one of the first gaming grade mice on the market designed specifically for left-handed professional gamers. It offers an ergonomic design catering to the left hand along with two side buttons and a sensor capable of 3,500 DPI with 1000Hz polling.
An affordable option for on a tight budget would be the SteelSeries Sensei RAW which comes in under $50 at the time of this review. SteelSeries built this model based on simplicity with a rubberized anti-sweat exterior and two side buttons on both sides of the mouse.
Our top choice for left-handed gamers based on the customizable design, precise optical sensor and overall comfort.
Logitech's G-series of peripherals cater to the high-end gaming crowd, and their G903 model is the successor to our previous Editor's Choice model, the G900. This new model offers LIGHTSPEED technology with wireless response rates of just 1ms plus the potential of charging this model wirelessly through a specialized gaming mouse pad.
A left-handed design which focuses on simplicity and ergonomics while maintaining robust and reliable performance while gaming.
This was the first left-handed mouse we ever reviewed, and our Managing Editor still uses two of them on his work computers to this day. The left-handed design is comfortable in hand, and the dedicated side buttons are great for key binds while gaming.
Priced affordably with a basic ambidextrous design, the Sensei RAW gets straight to the point.
An older yet classic model from SteelSeries, the Sensei RAW offers a simple ambidextrous design with a rubberized anti-sweat finish and two side buttons on both sides of the design. You won't find all the bells and whistles packed into this model, but it still has all the raw essentials you need to compete in the world of PC gaming.
TheTechReviewer's content is user-supported through limited display advertising and some use of affiliate offers with reputable retailers which may earn a small commission. Rest assured, integrity will always remain our top priority.
The PC gaming world is becoming increasingly popular as console sales are on a decline and more popular titles such as PlayerUnknown's Battlegrounds which launched exclusively on PC (the console launch happened several months later.
Beyond the necessary internal hardware and components needed for PC gaming, using quality peripherals makes the experience that much better. However, this can be a problem for left-handed gamers in a market cluttered with gaming mice that are designed strictly for a right-handed user.
Finding the best left-handed gaming mouse is a search that isn't common as only 10% of the population falls within the left-handed category, so it's a struggle for those of us who use the opposite hand when PC gaming. To combat this, several companies have produced left-handed variants of their popular right-handed models or ambidextrous designs that can be used in either hand comfortably.
In the remainder of this guide, we will share our top five left-handed mice for gamers although these models can also be used for every day, non-gaming use. If you are in the market for a left-handed mouse, you probably have several questions or concerns about which model to buy. If this is the case, we recommend that you read the entirety of this article as we cover the majority a great deal of information on this product segment.
Once you finish this guide, if there are any lingering questions that we did not answer then you can utilize the comments section below. A member of our team will respond with an answer or any helpful advice that they can add as soon as we get a chance.
What To Consider When Buying A Left-Handed Gaming Mouse
If you aren't the most tech savvy, choosing a new mouse especially one designed for left-handed gamers might seem like a daunting task.
However, there are many attributes you may want to consider before picking out a new mouse as the type of use or gaming that you are doing might affect which model we recommend for your needs.
Someone playing a massive MMO where there are tons of tedious key-binds may want a mouse with a large assortment of macro buttons whereas someone who primarily enjoys first-person shooters won't require nearly as many extra buttons.
Here are a few things to keep in mind when purchasing a new gaming mouse for left-handers:
Brand – choosing a reputable brand will ensure the highest quality of build, design, performance and compatibility. It will also help cover you if any problems arise while under warranty.
Price –  most of the models in this guide are relatively affordable. As with any consumer electronic the more money you spend, the more bells and whistles you should expect to receive.
Ambidextrous – whether or not the mouse is designed for left and right handers or ergonomically shaped for left-handers only.
Button Count – the overall count of buttons in the mouse model, more intensive games like MMOs will be ideal for models more buttons whereas FPS models don't require as many buttons.
Maximum DPI – a somewhat useless metric that stands for dots per inch as a higher DPI count isn't necessarily better. DPI determines the actual hardware limitations of mouse's optical sensitivity although most will recommend a standard DPI of 400, 800 or 1600 for gaming.
Max Polling Speed – the polling rate refers to how often the mouse reports its position back to your computer. A higher rate is technically better, but it will be difficult to tell the difference between say a 500Hz polling rate (500 updates per second) or a 1000Hz polling rate (1000 updates per second) although the 1000Hz rate will utilize more CPU resources to operate.
Wired – whether or not the mouse has a wire for sending the power and signal to your computer. On some models this is optional and the mouse can be used in wired or wireless mode.
Wireless – whether or not the mouse can connect to your computer wirelessly. If so there is likely an internal battery that will need to be charged or require replacement batteries over time.
RBG Lighting – whether or not the mouse has lighting that covers the red/blue/green color spectrum. Many mice offer RGB lighting inside the design which allows you to customize the lights to your personal color choice and brightness levels via software.
Comparing The Best Left-Handed Gaming Mice
Best Left-Handed Gaming Mouse Models (2019)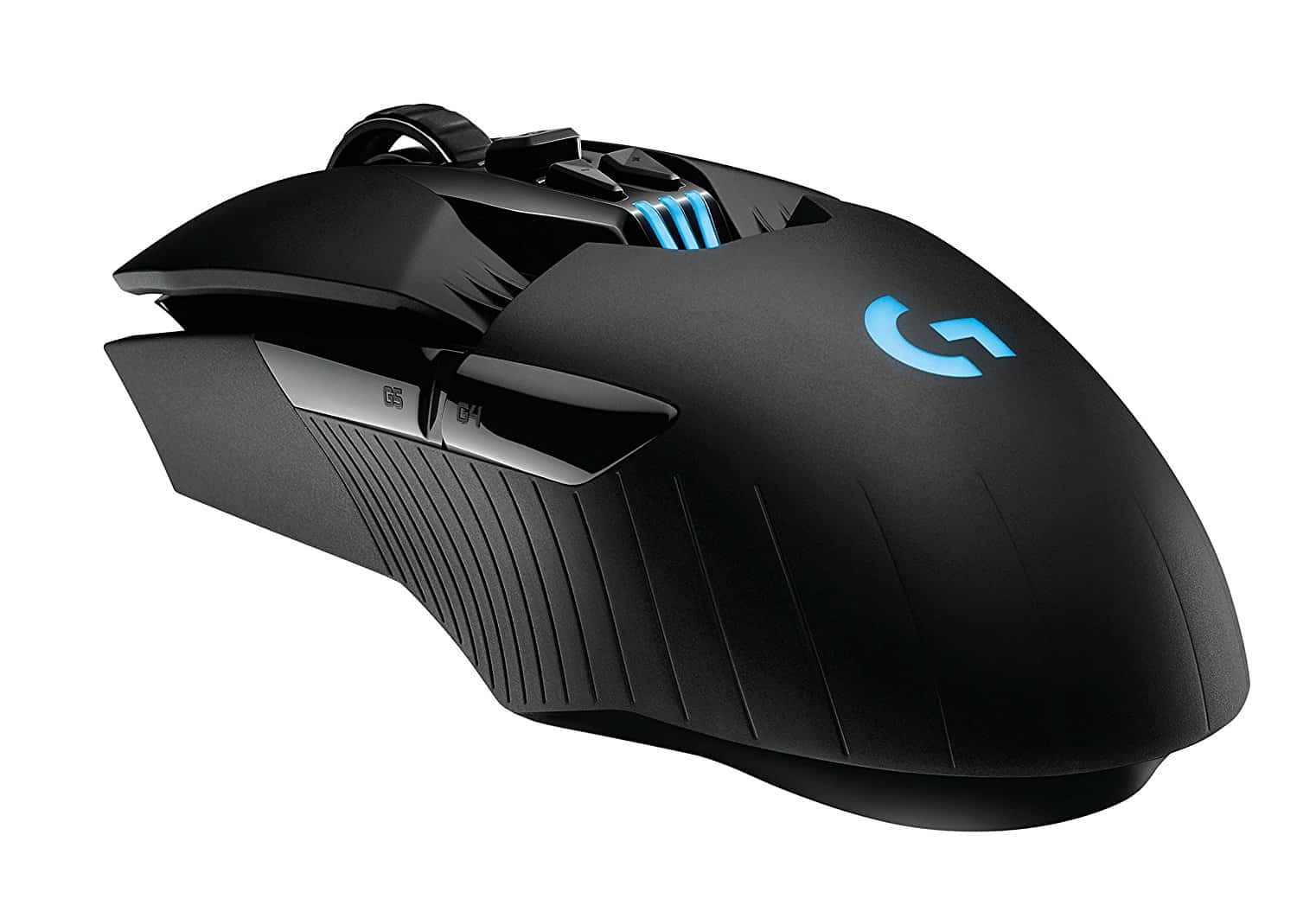 Our best overall left-handed mouse, Logitech's G903 is the successor to our previous Editor's Choice model, the G900 and offers the same great design with more advanced features like LIGHTSPEED and POWERPLAY wireless technology which allows for wireless charging with supported accessories as well as 1ms response rates for gaming.
The form-factor both right and left-handed users since it offers an ambidextrous design. A unique offering for this model, in particular, is the ability to run it with a traditionally wired setup or unplug the cable to experience the same pro-grade performance wire-free for up to 32 hours.
This model sports a PMW3366 optical sensor which has one of the best reputations in the PC gaming world offering precise tracking between the 200-12,000dpi range. The RGB lighting is customizable so that you can choose from 16.8 million colors and brightness variables.
Gaming buttons are found in the behind the scroll wheel and on both sides of the mouse with a mechanical pivot design for crisp click performance (11 button options in total). Optional button covers are included if you wish to cover the left/right buttons.
 The G903 also comes with an optional 10g weight module which allows you choose whether you want a heavy or light feel (weight can only be used without POWERPLAY charging active).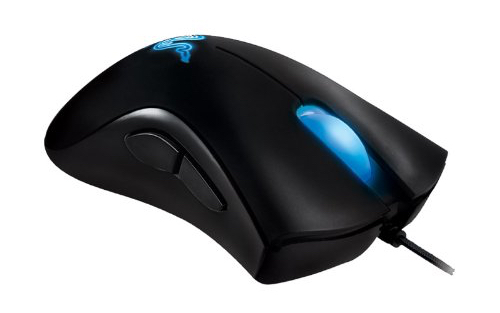 One of two Razer models to make the list as it was one of the first mice on the market to cater an ergonomic left-hand design and is simplistic yet effective for gaming use. Unlike its newer Naga MMO sibling, the DeathAdder only offers two customizable thumb buttons on the right side of the mouse and more classic mouse design.
The tracking technology isn't as advanced as newer models with a 3.5G infrared sensor running at a maximum of 3500 dpi although it still has 1000Hz ultra polling and gets the job done. We own multiple of these models in the office and use them for work as well as gaming.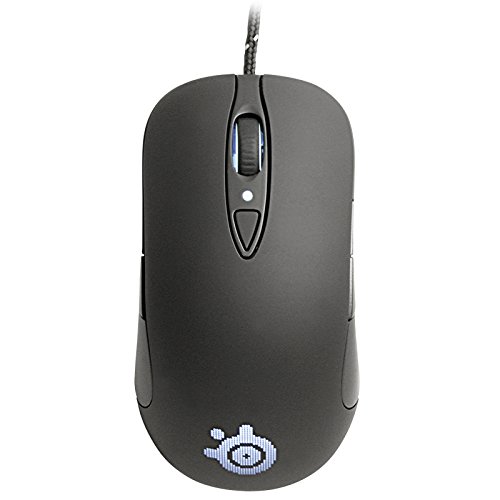 The Sensei by SteelSeries is their affordable, ambidextrous model that sports a traditional look with buttons on both sides of the design. In this case, the RAW model differs from the original Sensei by offering a rubberized, anti-sweat finish compared to the standard glossy finish that it comes it.
SteelSeries advertises the Sensei to be the "world's most customizable mouse" with its own 32-bit ARM processing that brings tracking sensitivity up to 11,400 DCPI. This model doesn't have all the unnecessary bells and whistles of its older siblings like the Rival 300, 500 or 700 (all made for right-handers), but it does pack the same stellar performance that SteelSeries is known for.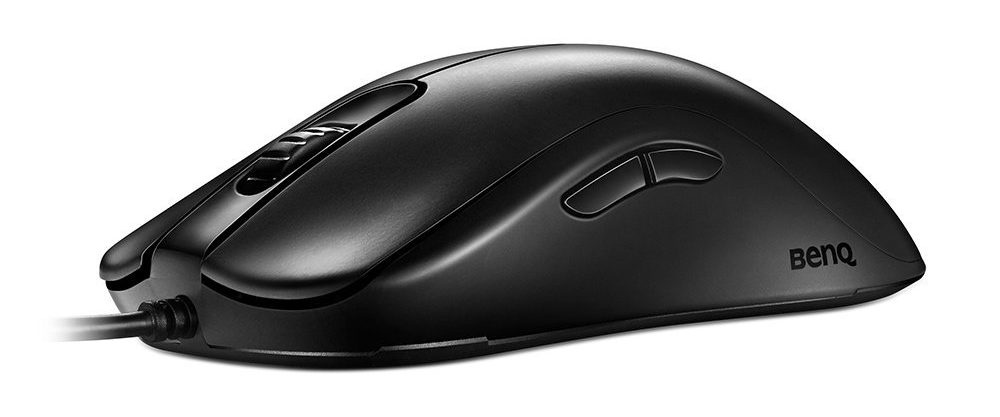 Zowie is Ben Q's gaming brand, so they have an excellent reputation in the business. The company's ZA11 ambidextrous gaming mouse is priced affordably and offers a classic design with two thumb buttons on both sides of the device. DPI is adjustable from 400-3200 with polling rates from 125 to 1000 Hz.
Replacing our Razer Naga MMO left-handed mouse recommendation (it has been discontinued), is Razer's Lancehead Tournament Edition ambidextrous gaming mouse. While it isn't designed exclusively for left-handers, it supports both hand preferences with ease.
In terms of features, you get 9 programmable buttons and the newest 5G laser sensor that is capable of running a DPI as high as 16,000. Customizable options are high with full Chroma RGB.
Unfortunately, much of the user reviews complain about the Razer Synapse software which can be overbearing to download, run and manage with over 100MB to keep it up to date. You technically don't need to run this software, but it's required if you want customization.
Like most products, the right model for one person may not necessarily be the right model for another as every consumers' needs differ in some way. Our team utilizes both the Logitech G903 and Razer Deathadder for our left-handed employees while both models have satisfied our need and desires.
While both models are geared for gamers, either one can be used in a standard work or school environment without any issues. All of the left-handed mice listed above should be sufficient for most needs, but ultimately Logitech's G903 was our choice as the best left-handed gaming mouse for most consumers.
Our Top Left-Handed Mouse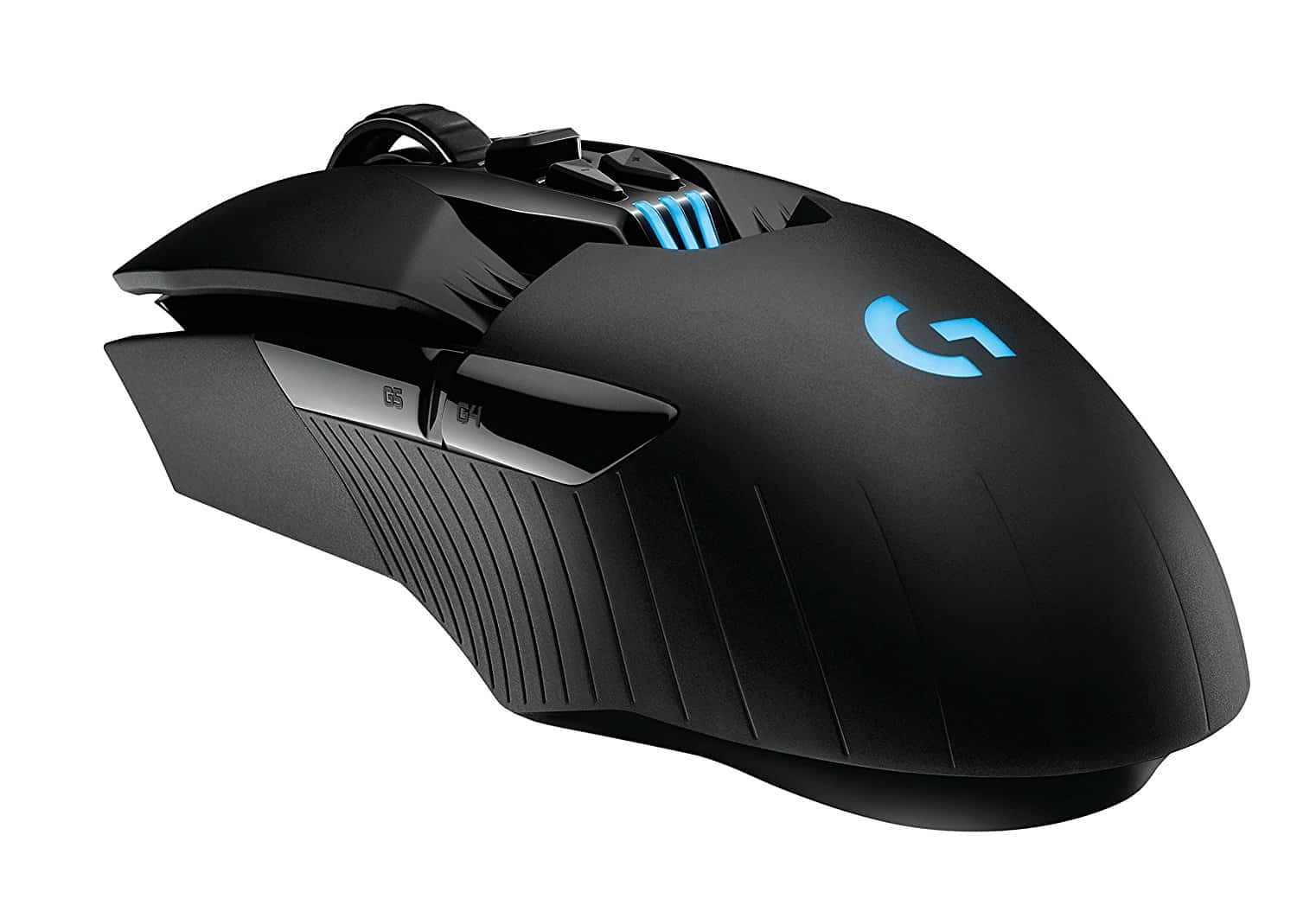 Thanks for reading our buyer's guide on the !