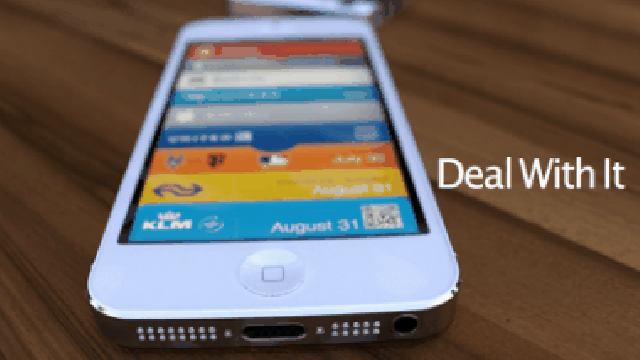 With the release of iOS 8 just this past Fall, Apple finally opened up the popular mobile OS to accept third party keyboards. Since then the App Store has been flooded with all different types of keyboards from the basic to the advanced and even some wonky variants.
One of my personal favorites has been the various GIF keyboards as nothing is more amusing in an iMessage conversation then a well-placed reaction GIF. I've compiled the top three reaction GIF keyboards for iOS 8, and best of all they are free.
PopKey (Free)
PopKey is my personal favorite and the one that I use most often. In my opinion, it has the best user interface that categories GIFs by reaction or be GIF subject matter. From my experience, I also feel as though PopKey has the best variety of GIFs as there is pretty much a GIF for any type of reaction you could seek. While it grabs its library of GIFs from the Internet, you can also upload custom GIFs that will be stored locally and available for your future disposal. Popkey's only downfall is the annoying watermark that it throws on any GIF you send, something that I'd prefer to do without since they don't own the rights to the GIFs.
GIF Keyboard (Free)
GIF Keyboard is probably the most popular GIF option as it ranks the highest when searching "gif keyboard" within the App Store search engine. It isn't appealing to me as PopKey, but I have several friends who use it and love it. There is a mobile Safari extension available which allows you to save GIFs from the web and integrate them within this app for future use.
Reminder
Some GIFs may appear tiny on iOS devices that have higher resolution screens like the iPhone 6 Plus and recent iPad models
As a graduate of the University of Massachusetts and our Managing Editor, Colt loves testing out the newest tech products/services. His goal is to help better educate other consumers to ensure the most satisfying purchases decisions on consumer electronics and services. When he is not working on creating new content, Colt enjoys spending time with his two Australian Shepherds, Mia and Zoey.