Once in awhile, an unknown startup will enter the market with a product that simply blows you away. The Skully AR-1 is one of those situations as their Android-powered motorcycle helmet is truly a stroke of genius.
The helmet's innovative features include an integrated heads-up display with GPS, a wide-angle rearview camera, hands-free calling, and Bluetooth music streaming. With the AR-1's sleek design and a lightweight build, it is astonishing to see all these high-tech features packed into what appears to be a standard motorcycle helmet from the outside.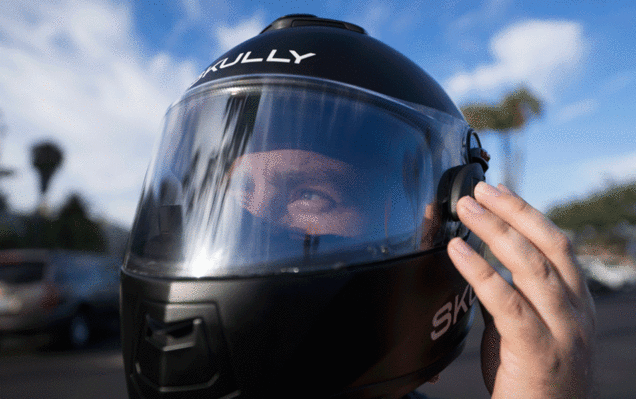 Skully has officially began offering the AR-1 through crowdfunding campaign via Indiegogo and after just a day and a half, the campaign has already raised $880,000 with the original 30-day goal set at only $250,000.  Not only does it look badass, but it is one of the first products in a while that will actually make operating a motorcycle safer for the rider.
While I don't personally own a motorcycle, it doesn't surprise me to see the motorcycle community is already accepting this revolutionary product with open arms and many riders have already chosen to drop $1,399 for the pre-order price tag. The first batch of units won't ship until May 2015, but there is great incentive to pre-ordering this early as you'll be able to save anywhere from $100-$349 (biggest savings are from the 2-pack promo price). The final price at launch will bump up to $1,499 so be prepared to pay more for the longer you wait.
Check out the source links below for more details or to learn how you can pre-order your own Skully AR-1.
Source: Indiegogo, Skully Systems
As a graduate of the University of Massachusetts and our Managing Editor, Colt loves testing out the newest tech products/services. His goal is to help better educate other consumers to ensure the most satisfying purchases decisions on consumer electronics and services. When he is not working on creating new content, Colt enjoys spending time with his two Australian Shepherds, Mia and Zoey.